Audrey O'Connor, Comprehensive Graduate, London 2015
Training with Polestar Pilates UK has been more than a training course, it has been a journey. Polestar Pilates Comprehensive goes above and beyond what I imagined, as it encompasses Pilates on every level; physically, spiritually and through mindful practice. Polestar worked methodically through the comprehensive repertoire with emphasis on student-based learning which I found hugely beneficial and enriching. Polestar focuses on self-practice which deepened my understanding of Pilates, my movement as a teacher, and I am much more analytical when giving client assessments. This deeper understanding makes me more confident and compassionate as a teacher, with an even greater Pilates tool kit for my clients. The support I received from Polestar mentors was outstanding; they have such an abundance of knowledge, from personal experience and other practices. I am excited to continue up skilling with Polestar Pilates and continue my Pilates journey. I highly recommend Polestar Pilates high standard of Comprehensive teacher training, it provides you with so much knowledge and experience and makes you an exceptional teacher. After certifying as a Polestar Pilates Comprehensive teacher I feel like the journey is just beginning and look forward to what is ahead // Follow Audrey O' Connor's journey on Facebook and Instagram @audspilates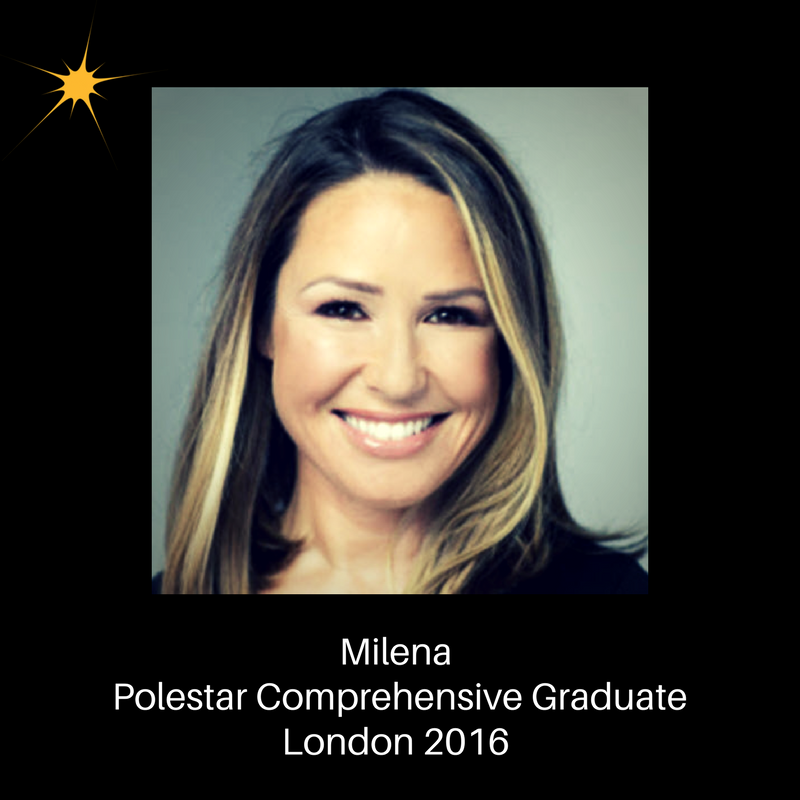 Milena Jaksic, Comprehensive Graduate, London 2015
My journey with Polestar Pilates has been a hugely rewarding and enjoyable experience. Polestar Pilates is more than just a Pilates Qualification. It's systematic approach with student centred learning makes the whole course enriching on many levels. The educators are, in my opinion, some of the best in the world with extensive teaching skills some of which they bring from other practices. The curriculum covers more than just repertoire. There is a strong emphasis on critical reasoning when it comes to client assessment, self practice & evaluation. There are many Pilates Certifications on the market which tick all the boxes but Polestar Pilates has all the ingredients needed to become a World Class Pilates Teacher.
Leah Harte, Comprehensive Graduate, Dublin 2016
Training with Polestar has been the most enriching experience for me. Polestar's approach to Pilates goes farther than learning repertoire and equipment alone. It's deepened my knowledge of the body and movement in Pilates and beyond, and it's granted me a greater appreciation for my role as a Pilates teacher. Polestar's educators are incredibly knowledgeable, supportive, and inspiring. Through them and through Polestar's unique approach to the Pilates method and teacher training, I've gained an understanding of my own body and self that I hadn't truly anticipated as an outcome of this programme. Yet, I believe that it's this very thing that has in turn made me a more skilled, compassionate, perceptive, and confident Pilates teacher. I'd wholeheartedly recommend training with Polestar.
Jennifer Hickey, Comprehensive Graduate, Dublin 2017
My journey with Polestar came about because I had an horrific injury which culminated in many surgeries. During this time I developed the most horrendous back pain. I tried everything and spent a lot of money searching. I decided to retrain for my Pilates accreditation.
Polestar training was world class. Even after 15 years in the industry I learned so many new things. The technical training was remarkably helpful. At times during the course I felt like giving up, feeling like the body I used to have before the surgeries was gone. I was unable to do many of the moves at the start of the course. With the help of Polestar mentors (who are amazing trainers and very gifted coaches) and a lot of hard work, I rebuilt my body! With the help of the really committed Polestar educators and mentors, an awesome physiotherapist at Dublin Sports Clinic, and my knowledge through Polestar; I am confident that I am back, and I feel better than ever. My experience with Polestar is a fantastic journey that continues! As an industry veteran I have loved every minute of the training, watching myself change physically and mentally, and watching first hand how it can change others. Pilates is a journey, mind, body and spirit. I'm continually upskilling and learning and love this part! I feel I have so much knowledge and experience now to help others; be it someone recovering from injury or an athlete wanting to fine tune a movement! The doors are wide open. I also made some wonderful friends on the course which was a mega bonus!!! Looking forward to the next journey.