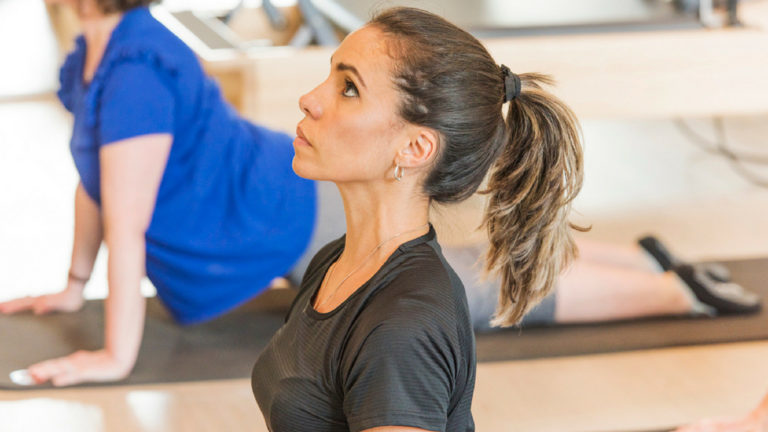 Re-qualifications (for Non-PMA certified Polestar graduates)
For non-PMA certified Polestar graduates, in order to remain currently accredited you will need to undertake the following:
Comprehensive (Studio/Rehab) graduates: 16 hours of Polestar-hosted CPD events* (Continuing Professional Development) every 2 years as well as 2 hours of self-practise and 10 hours teaching each week.
Mat/Reformer graduates: 16 hours of Polestar-hosted CPD events* every 2 years as well as 2 hours of self-practise and 5 hours teaching each week.
*Can include some PMA CEC points and/or paid-for Pilates Anytime workshops featuring Polestar presenters.
All you need to do is complete the form which can be downloaded from the website using the orange link below. Complete and return this to us every two years having paid the appropriate renewal fee online here (page 2 of store: £75.00 prior to expiry, £150.00 after expiry). We will then confirm your renewal with Polestar HQ in Miami and maintain your listing, as a currently accredited Polestar instructor on our "Find a Teacher" map.
So please check your renewal date and before then ensure you have completed the necessary hours. We run at least two Polestar Advanced training courses each year as well as numerous workshops so there are plenty of opportunities for you to complete the required hours – see our events calendar here.
Note if you have multiple certifications, these can be renewed on one form, for one fee with the necessary hours recorded once. Just remember to tick all the boxes that apply.
PMA Certified Polestar Graduates
As you may be aware, through Brent Anderson's involvement, Polestar is now strongly connected with the PMA and encourages all studio and rehabilitation graduates to become members. Once they become PMA certified, all they need to do is to maintain their PMA certification and their Polestar certification will be automatically renewed.
In the UK, the PMA is not yet universally recognised so for us to adopt the same policy unilaterally would be somewhat premature. However, anyone who does decide to become a PMA member will automatically maintain their Polestar qualification provided they keep their PMA certification current. Then all we will ask is that you send us your PMA Certification number (which we will verify on the PMA website) in order to maintain your Polestar accreditation – along with your listing in our "Find an Instructor" search facility. There is no application form to fill out and no fee assessed for comprehensive graduates renewing in this way.