Someone whose Yoga teaching has benefitted from their new-found Pilates knowledge is certified Yoga instructor and Comprehensive Polestar Pilates student, Haruka Saito. I sat down with Haruka this week to talk about how she felt her Yoga teaching and the Polestar Pilates training course worked together.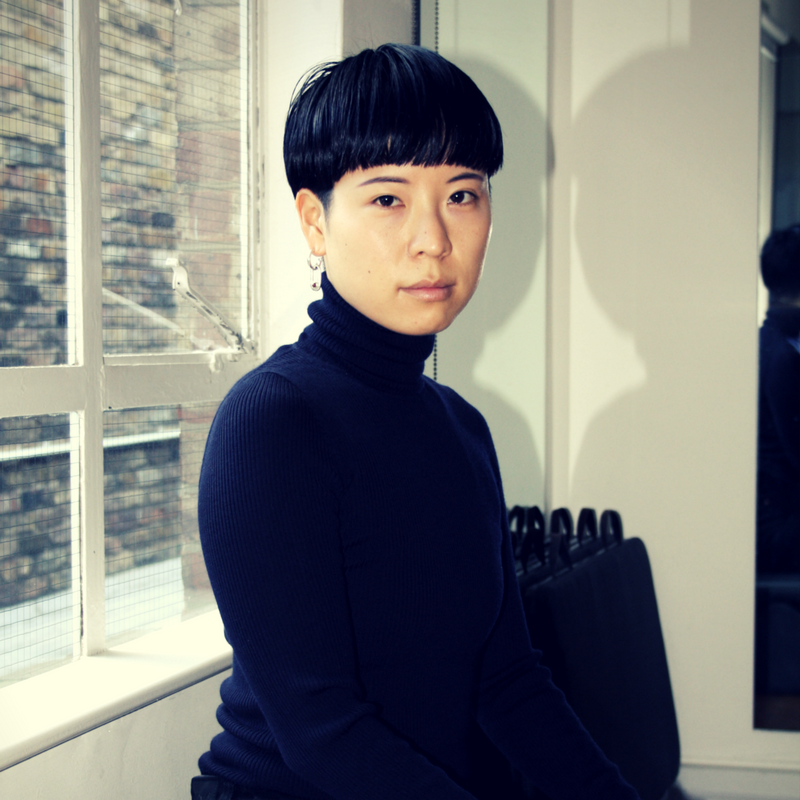 Hi Haruka, thanks for chatting with us today about your Pilates and Yoga journey. First up, let's find out about how you came to train to be a Yoga instructor?
As a child, I was very active and engaged in physical activities such as swimming, dance, basketball – I was even trained as a classical Japanese dancer. But before becoming a Yoga teacher I was actually a researcher and project manager for cultural projects featuring contemporary artists in Tokyo. Then, in 2012, I moved to London to study a BA in History of Art at Goldsmiths. The degree involved studying visual culture and contemporary art theories, as well as the philosophies and the politics of art. It was a very intense period of study and my first language is not English, so it was very challenging. I felt that I became so detached from my body during this time and knew that I needed to move my body again, but I wasn't sure where to go to find the right teachers or style for me. It was then that I found a Yoga studio that was local to my house and started going there and practising regularly. I felt it really helped to bring my mind and body together, so actually I started doing Yoga initially to help my study. Our patterns of thinking directly relate to our patterns of movement. You can move your body differently and influence the way you think and feel, so for that reason my Yoga practice worked well with my research and writing. I found that I needed to move my body to get inspiration – to get a new perspective on my work.
The reason I ended up becoming a Yoga teacher is because I got so into it. One day my Yoga teacher told me the type of Yoga she taught and then said that I should go to teacher training. I was initially trained as a Sivananda Yoga teacher and then did additional trainings with Scaravelli inspired Yoga teachers, Trauma Centre Trauma Sensitive Yoga facilitators, Gary Carter, and recently a women's health course with Uma Dinsmore-Tuli called Womb Yoga.
It sounds like you had already started to develop your knowledge of the moving body through further education workshops. How did you go from that to taking up Pilates?
My first Pilates experience was years before my Yoga training – it was in 2014 in Tokyo with Nagi Takahashi (you can find her on online Pilates training resource Pilates Anytime). My father and stepmother had already practised studio Pilates regularly for years and they recommended that I try it. The studio session helped relieve my chronic head, neck and shoulder tension. I also found the Pilates machines beautiful; I was attracted to their simplicity and functionality. Even now I still have sessions with Nagi when I am in Tokyo.
It sounds like you'd already discovered the benefits of Pilates by the time you came to London. How did you find Moss Pilates (Polestar Pilates HQ in the UK) and why did you choose to train with Polestar instructors?
Google! I looked for a Pilates studio in London near my house and Google suggested Moss Pilates. Then I tried a private session with one of the instructors here at Moss Pilates and I really enjoyed the session. It felt right for my body. This was in 2015, just after I qualified as a Yoga teacher.
During my regular sessions with a Polestar Pilates teacher I brought in Yoga postures and movements and my teacher helped me to understand them better by using the Pilates machines. She always gave me new insights into these Yoga movements and I then started to integrate all the things I was learning into my teaching. I was so impressed by the knowledge – the anatomy, biomechanics – and the vast repertoire of movements Polestar trained teachers have.
It is so interesting to hear that your Pilates sessions were already enhancing your Yoga teaching. Is that why you decided to train to be a Pilates teacher?
Well, I decided I needed the extra training when my Yoga teacher asked me to take a class for her. It was then that I realised that, even though I was a trained Yoga teacher and I knew how to practise on my body, I didn't know how to share my knowledge with people. Despite having done all this extra training – through Gary Carter etc. – I still felt that I didn't have a strong enough foundation of understanding. I was so scared of making people get injured, and most of all I want my yoga classes to be safe so that people can enjoy moving and keep their Yoga practice sustainable. That was the main reason for wanting to do the Pilates training.
I didn't really know what the [Polestar Comprehensive] training would be like; I just really enjoyed doing classes with Polestar Trained teachers. Also, I knew that one of the founders of Polestar was also a Feldenkrais practitioner, so I got the feeling that Polestar Pilates had more of a multi-disciplinary approach and I preferred that to anything "classical".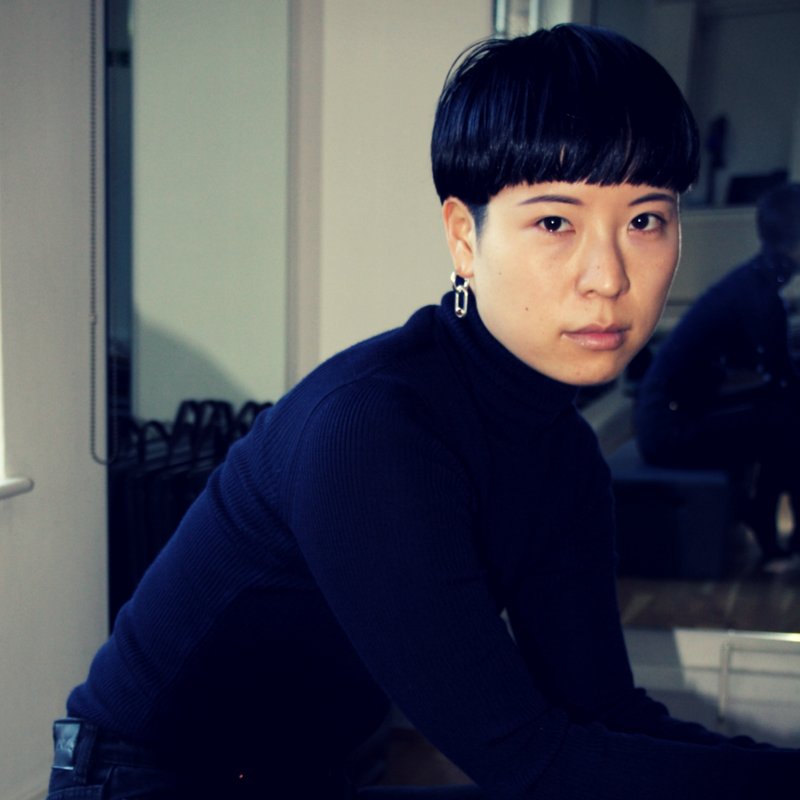 Earlier you mentioned that the Pilates machines interested you, but it might seem more natural for a Yoga teacher to choose to train in mat Pilates. Why did you decide to do the equipment over the mat training?
I just loved the simplicity and functionality of the machines – their shapes reminded me of the geometry of the human body. You might think that the industrial form fixes the body or contains it, but equipment Pilates shows how these shapes can interact with the body organically. They allow the body to dance. When I see people moving with the machines, I am amazed. People who I never thought could dance are able to dance with the machines
I also think it is great that the equipment can help with recovery and can make it fun – rehabilitation doesn't need to be boring! I have a broken foot at the moment but I don't feel like I have a problem when I do exercises on the Reformer, which makes me feel more confident when I leave the studio.
You've outlined some of the amazing effects of the Pilates machines on the body, but has your studio training changed the way you approach your equipment-free Yoga teaching? Have you managed to incorporate elements of the equipment training into your classes?
Yes, definitely. Polestar training gave me a sense of security and safety both when I do Yoga myself and in my teaching. Now when I teach Yoga I feel more confident that I am making the person feel better, rather than feeling worried about whether this movement is safe for their body. Obviously, Yoga has the potential to exacerbate an injury rather than to help it, but because I see the positive benefit of Yoga I don't want to have clients experience something negative. I feel my Pilates training has helped me feel confident in giving people a good Yoga experience.
I was also never really taught about using props during my Yoga training and through Pilates I've found that most of our "regular" yoga moves are advanced Polestar exercises. But thanks to the Polestar course I now understand how I can use pole, wall, pillow or chair to modify a Yoga exercise to make it more accessible and inclusive.
There must also be aspects of Yoga that you would want to bring to your Pilates teaching – what are they?
We do talk about it in Polestar but Yoga is particularly amazing for breath. It really focuses on the breath and the connection of movement and breath. Yoga works on a different way of seeing the body, mind and energy and they use different language, but that can also be helpful in Pilates. For example, sometimes you might want to talk more in terms of energy and use more abstract queues, at other times the more precise queuing we learn in Pilates can be helpful – it is great to understand both.
You mentioned that you recently took a women's health Womb Yoga course. Did the course experience differ from previous ones you had been on given your newly acquired knowledge of Pilates?
Knowing the Pilates repertoire through the Polestar course made it so much easier to understand what was being shown to me. For instance, some of the movements that were introduced in the Yoga therapy and which were very helpful for women's health were similar to the Polestar repertoire. Mermaid, for example, which involves rotating your hips and moving your pelvis was similar to an exercise we were shown that was used to activate Psoas. We often talk in Pilates exercise about supporting the body from the feet upwards and feeling the feet – this course was the same and involved lots of movements to give you support, focusing on the feet and the way the feet connect to the pelvis, spine etc.
Now that I have developed a clinical eye through Pilates I was also able to watch other instructors on the course move and see, for example, that they were rotating from the ribs rather than the pelvis and not getting the maximum effect of the exercise. I could now see how I could modify these exercises using techniques from the Polestar course. Those struggling to sit on a cushion I could tell to sit on a chair because I knew what I wanted their body to do and they didn't need to be able to sit on the floor to do it.
It sounds like the Polestar course has worked very harmoniously with your Yoga teaching and that the two have enhanced each other. What advice would you give to Yoga teachers thinking of doing the Polestar Pilates course?
Well, if you're a curious teacher, you always want to learn and explore and you will learn so much through the Polestar course. As I already mentioned, I started by bringing Yoga movements into my Polestar Pilates session and from there I found that the machines could offer me new possibilities and ways to perform exercises like bridging.
For me, Yoga and Pilates are not only for keeping the body fit but they are also a way for my body to dance with itself, the environment, gravity, the ground, props and machines. I just want to share the pleasure of moving and help discover the movements available to the person I am teaching. The Pilates training combined with my Yoga knowledge has made this even more possible.
If you found this interview valuable, please share with your social network or Pilates peers.
Interview by Scarlett Hirst, Moss Pilates London.