Balanced Body Pilates Equipment
Personally, I have always loved Balanced Body Pilates equipment. I appreciate well-made things, and their apparatus does not disappoint. Most of us have experienced the frustration of furniture not fitting together properly, so it is a real pleasure to assemble the Balanced Body trapeze table for example, and find that every part lines up, and every edge is well-finished.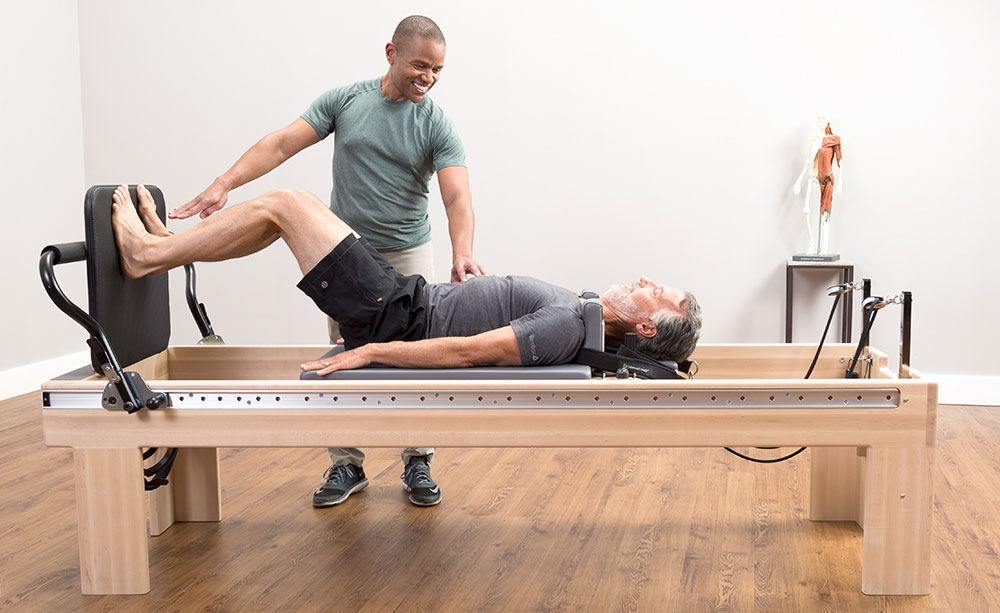 When I started as a Pilates teacher in 2001, the first piece of equipment I purchased was a studio reformer, which I had in my bedroom and used for practise while doing my Polestar comprehensive course. 21 years later that same reformer is still being used daily.
Apart from the springs needing to be replaced (more about that later) it is as good today as it was then. Balanced Body equipment is more expensive (particularly with a poor exchange rate), however it really holds its value. A new studio reformer now costs around £4,000 (delivered UK) but a second hand one in good condition would easily sell for £2,500. If you take into account inflation over the years, that means my loss would be negligible, if I sold that reformer today.
What Pilates Equipment Should I Start With?
The Pilates equipment you start with will depend on your space and how you are planning to use it. If space and budget is no concern, I suggest:
a studio reformer
trapeze table
combo chair
spine corrector
ladder barrel
If space is at a premium, then the reformer/trapeze combo is a good solution.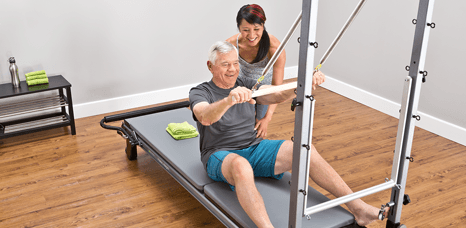 When I had a home studio many years ago, I worked with a Tower of Power which was basically an Allegro with a tower attached. The only thing missing from also having a regular Cadillac/trapeze table was the ability to do either hanging exercises, or use the trapeze bar for the breathing exercise (although you could easily substitute a Swiss ball instead of the bar to do this).
If you choose an Allegro reformer instead of a studio reformer, I recommend getting one with the feet attached to give you that extra few inches of height. This is really helpful when you are working with your client, and it means you do not have to lean to floor level to give them tactile cues!
Allegro 1 or 2 Reformer?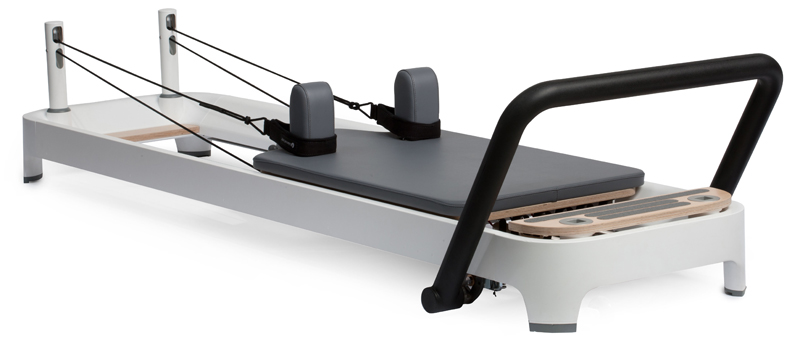 Whether you decide to go for either an Allegro 1 or 2 Reformer is not just down to aesthetics either.  The Allegro 2, although looking very elegant (it also has an infinity foot bar which I like) is also very heavy, nearly 20% more than the original. Apparently Balanced Body designed it to support the increased average weight of the American population in mind, which I understand but it also makes it difficult to move around.
You might also be interested in: How I went from TV Studio Manager to Pilates Business Owner with Polestar UK
Pilates Equipment Maintenance
In terms of your Pilates equipment maintenance, the only thing that needs replacing regularly are springs and the ropes. It is easy to see when your ropes need replacing as they will tend to start looking frayed. With springs it is less obvious. I used to replace all the springs every two years but this is not always necessary and some springs will wear out quicker than others. The key is to inspect your springs regularly for gaps and kinks and replace them immediately should you notice either a gap appearing in the body of the spring or if there is a kink in one of the coils.
How to keep your Pilates equipment in peak condition
Download this free Guide to proper maintenance and safe use of your Pilates equipment from Balanced Body
How to Order Your Pilates Equipment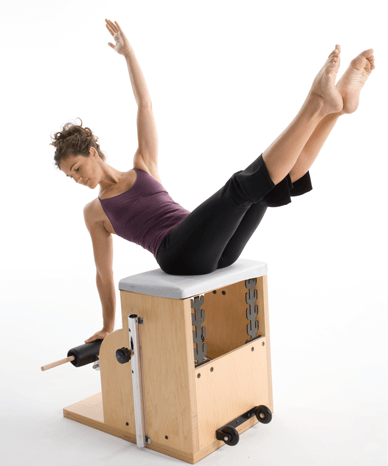 When you are ready to order your Pilates equipment, you will need to talk to Balanced Body in California directly to place your order. They have a storage depot near Heathrow which usually has standard items. If you want upholstery in a colour other than the standard colours, for example, then it will need to be shipped directly from their factory in California. Unless you are making a really large order, it is more economical to wait for them to put your items on the next shipping container to the UK, rather than getting it air-freighted separately. They usually send one ship every 3 months or so. If you want to buy equipment, plan ahead. Prices on the Balanced Body website are in dollars and exclude shipping, VAT, import duties and UK delivery. When placing an order you will be given a quote, but as a rough guide, look at it costing about 90% of the price quoted in their brochure in £ rather than $.  Jan '22 Update: you can now check on the new Balanced Body Availability website here for items in stock in the UK for prompt delivery.
HOW TO GET 5% DISCOUNT OFF YOUR PILATES EQUIPMENT ORDER WITH POLESTAR UK
When you are ready to place your order, email us with 'Balanced Body Order' in the message, and we will introduce you via email to our Balanced Body Account Manager who will ensure you get a 5% discount.
Tips for Delivery of Your Pilates Equipment
Finally the day has arrived and your new Pilates equipment has arrived in the UK. You will be contacted by the shipping company and asked how you want it delivered. I once received some equipment after requesting a driver-only delivery. Big mistake. When the lorry arrived with the equipment still in its shipping crate – the driver opened the back door of his lorry and told me to take it out myself! I now always pay for a two-man delivery and ask that all cartons are removed and taken away. However, in my experience it is not worth paying for someone to put all the equipment together. As I mentioned earlier, it is so well made that putting it together is pretty straightforward – certainly much easier than assembling an Ikea bookcase!
So yes, Balanced Body equipment is not cheap but you get what you pay for, and in my opinion, this equipment is well worth the investment. Sign up to their newsletters and you will get notified of special deals from time to time. Also check out when Pilates on Tour is in town as they often sell off equipment used for the Conference at a special price after the event.
Remember to send us a message when you're ready to order, to get your Balanced Body discount code.
Enjoy xx
Julia Moss, Co-owner & Licensee of Polestar Pilates UK