How Do I Know If Osteopathy Or Pilates Is Right For My Condition?
A combination of hands-on treatment and strengthening exercises is the ideal way to recover from acute injury as well as chronic conditions. Re-educating the body through movement is an important part of the rehabilitation process. The perfect way to meet these requirements is through manual therapy like Osteopathy, together with a movement practice like Pilates.
For this reason, choosing a practitioner with a combined skill-set of hands-on therapy and movement teaching can be hugely beneficial.
Pilates and Osteopathy, in particular, make a natural and highly effective partnership. Read on to find out why you should choose a therapist with this powerful combination at their fingertips.
What Is Osteopathy?
The Osteopathic Council defines Osteopathy as a system of diagnosis and treatment. Osteopathy, it explains, "works with the structure and function of the body, and is based on the principle that the well-being of an individual depends on the skeleton, muscles, ligaments and connective tissues functioning smoothly together."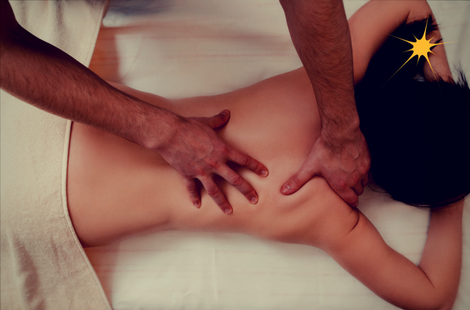 To achieve this, Osteopaths use physical manipulation, including hands-on touch, stretching and massage. This is to mobilise joints, increase blood flow to tissues and reduce tension and stress in the body. But Osteopaths do more than merely treat bones and muscles.
David Canevaro, Osteopath and Pilates teacher, explains that Osteopaths are holistic in their approach. According to his website, Osteopaths consider "all aspects of a patient's life" before treatment. Canevaro finds this a particularly effective way to help his clients because in his experience, physical pain can often be caused by functional issues, rather than a recent injury or disease.
These problems can be discovered and addressed by looking at the body as a whole. This means that Osteopaths consider all systems within the body before beginning any sort of treatment. As well as solving structural problems within the body, this holistic approach is reported to benefit the various bodily systems. This means it can help support the digestive system, the reproductive system, and may have a calming effect on the central nervous system.
Osteopathy Has Limitations
As with all these methods, Osteopathy has its limitations. Whilst Osteopaths may prescribe home exercises to help the rehabilitation process, this is not always routine.
This can be problematic for clients recovering from an injury, or those needing to manage certain conditions. Because, even if you are receiving treatment weekly, this might not be enough to make quick progress or lasting physical changes. Instead, to accompany the treatment, exercises need to be prescribed and repeated several times a week. This is to reinforce those positive adjustments made in the therapy room.
Moreover, to prevent reoccurrence, the patient needs to be given the tools to manage their own condition as best as they can; and this will be primarily through appropriate exercises and self-massage techniques they can perform at home.
Why Is Pilates Beneficial In The Rehabilitation Process?
Pilates can be hugely beneficial in helping clients recover from or manage various physical complaints. Like Osteopathy, the Pilates method is holistic and treats the body as a whole, rather than separate parts. And yet, it serves the body in a different way from something like Osteopathy. Instead of using hands-on treatment to rehabilitate the body, Pilates creates a positive movement experience using exercises. In this way, it helps teach the body to heal itself.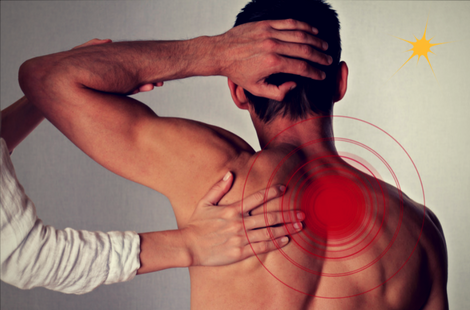 Pilates (particularly clinical Pilates) has been shown to be a very effective rehabilitation tool. However, there are limitations to this kind of treatment as well. Depending on the needs of the client, for example, a Pilates teacher may need to work in partnership with an Osteopath or soft tissue therapist who can use techniques to release tight muscles and tissues. Something like neck and shoulder issues, for instance, may need manipulation to reduce muscle tension before any movement is even possible.
Pilates teachers often refer their clients to other therapists to support their treatment. In the same way, an Osteopath might refer a client to a Pilates teacher to continue their recovery once they have passed the more risky acute phase.
For this reason, sessions with Pilates practitioners with manual therapy skills can prove particularly effective. Such practitioners can also be a particularly good choice for people suffering with complex conditions.
Why Do Osteopathy And Pilates Work So Well Together?
Osteopathy and Pilates work well together due to shared values at the heart of each method.
Both systems focus on whole body health and supporting the various systems in the body, as opposed to merely treating the supposed source of injury or pain.
Canevaro's website explains that the fusion of Osteopathy and Pilates "helps to improve posture, muscle tone, balance and joint mobility, and relieve stress."
Double The Expertise
The process of obtaining a clinical Pilates qualification can be quite intensive. To graduate, you need to know your anatomy and physiology, and have a deep understanding of the Pilates Method in order to resolve faulty movement patterns in all ages and levels of ability. The Comprehensive qualification with Polestar Pilates takes an average of 18-24 months to complete the course modules, private study, self mastery, apprentice teaching hours and exam.
An Osteopathy degree takes around four years. This means that participants leave with in-depth knowledge of how the body works, and how to treat it when injured. Those trained in both have a deep understanding of how the body reacts when it is moved passively (through Osteopathy) and actively (through Pilates). This in turn, can make treatment very effective.
Osteopathy And Pilates Are Complementary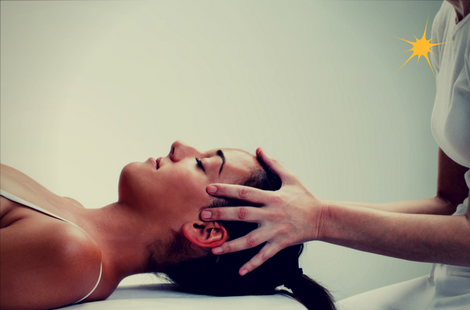 Before beginning any exercise programme, Claire Bergadaa, another Osteopath and clinical Pilates teacher, uses the skills gained through her Osteopathy training to thoroughly assess each client. Instead of merely observing them, her ability to be hands-on means that she can gain a thorough understanding of how their bodies are working.
This then translates directly to the Pilates programme she prescribes for clients. And it means that she can make sure the exercises are best suited to their individual needs. Osteopathy also facilitates Pilates teaching in other ways. Bergadaa explains that she uses osteopathic treatment first to release joint restrictions passively. Then she can take her patients into the studio and actively moves their joints in all directions.
This positive movement experience is vital for recovery. Dr. Brent Anderson, CEO & Founder of Polestar Pilates, states that; "providing a positive movement experience without pain might be the single greatest contributing factor to successful outcome in patients." Because, he explains "a positive outcome signifies a return to activities that were limited prior because of an injury or disease process."
Just as Osteopathy improves the Pilates experience, Pilates itself can improve treatment outcomes for Osteopathy patients.
The benefit of seeing your client moving in the diagnostic process is often understated. However, Pilates exercises moves the body in all directions and orientations, which can show up any restrictions or new symptoms not picked up through touch in the initial consultation.
Pilates also encourages us to find space and length in the body. And this is desperately needed when prolonged periods of sitting, stooped over computers and smartphones, all compress the spine by repeatedly overloading certain vertebrae. According to Bergadaa, finding length through Pilates also complements the aims of Osteopathy, and can therefore make treatment more effective.
Pilates is also hugely beneficial for rehab clients because of its versatility. As Bergadaa points out, exercises can be modified to make them appropriate for clients of any ability, age and physical requirement. Pilates is therefore the perfect accompaniment to her osteopathic treatments; "It can be gentle, restorative and powerful", she explains.
Significantly, Pilates also supports Osteopathy because it extends and sustains the benefits of treatment.
Once hands-on intervention has removed any physical restriction, getting the client to move pain-free in the studio cements these changes in mind and body. Clients also come away from their sessions with some Pilates home exercises, which they can then use to practise good movement patterns on their own.
Osteopathy and Pilates – Not Just For Injured Clients
An experienced and knowledgeable Pilates teacher is a good choice whether you are injured or not. An understanding of human anatomy on this level enables practitioners to choose exercises that are perfect for individual needs. Moreover, their clinically trained eye can quickly spot limitations or areas that might require treatment. And, even better, they can provide the treatment for you on the spot.
The Secret To A Successful Recovery
Bergadaa believes that the journey back to health is best achieved through passive intervention by a skilled practitioner, which is reinforced by active movement in the Pilates studio. This combination means that both diagnosis and treatment of any conditions is very thorough. And it ensures that you have tools – through Pilates home exercises – to help maintain a healthy, active body.
You can find both Claire and David at Moss Pilates. Call
for more information or to request an appointment: 020 7377 5959
If you found this interview valuable, please share with your social network or Pilates peers.
Interview by Scarlett Hirst, Moss Pilates London.